Youth Ministries
Empowering Youth and Their Families for Lifelong Discipleship
Welcome to Youth Ministry at Woods Memorial Presbyterian Church. We welcome all who feel young at heart, but specifically 6th-12th graders. If you or your teens are looking for an uplifting community and safe space then you have found the right place. We offer Sunday School for all grades in Middle and High School as well as 8th grade Confirmation. Our Youth Group meets every Sunday evening from 5:30-7PM to play games, eat dinner together, and grow closer to God as a community. There are fellowship groups that meet at various times throughout the year for our different age groups. Join your appropriate grade level class in realm to receive weekly emails to learn more about what is going on in Youth Ministry.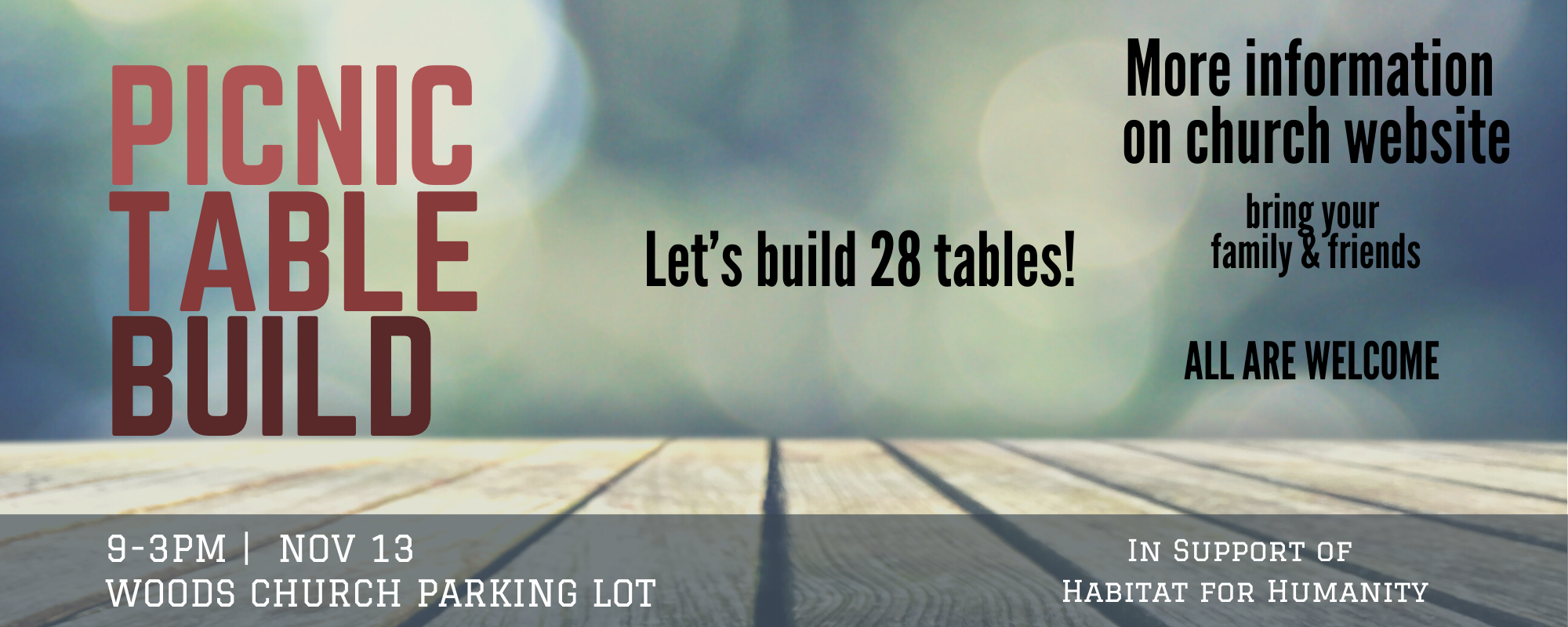 Woods Youth are building picnic tables for Habitat for Humanity of the Chesapeake that they will give to local Habitat families. Extra tables we build will either be sold in the Habitat Restore or taken on the WoodsWork Mission trip to be donated to the new Habitat homeowners. This is open to all Youth and their families although focused on Middle School Youth with leadership from the High School Youth. Youth younger than 6th grade must be accompanied by a parent. For More information click here.
There are two shifts to accommodate your busy weekend schedule. Come for one or both (all are encouraged to come for both.) No skill level is required. EVERYONE IS WELCOME!
Shift 1: 9:00 - 11:30AM
Shift 2: 12:30 - 3:00PM
Questions? Contact Elizabeth Baril or call her at 804.614.6970
Alternate contact: Scott Wiley or call him at 410.353.1491
Liability/Media Release
Medical Form
To view Youth Ministry at a glance for 2021-2022 please click here.
To volunteer to provide dinner at Youth Group please click here.

Confirmation registration has begun. To complete registration please follow this link to pay the Confirmation Fee.