Grounds
Church
Woods Memorial Presbyterian Church is the largest church in the Baltimore Presbytery with more than 2,000 members. It was founded by the Reverend Frank Churchill Woods in 1912 with 8 members meeting in the local elementary school. The congregation quickly outgrew the one-room school house and in 1913 the first sanctuary (now Founders Room) was dedicated and 'the little church on the hill' became a beacon to the community. In 1992 a groundbreaking ceremony was held for the current church structure and was completed in 1993. The Rev. Dr. Susan DeWyngaert accepted a call to serve as Senior Pastor as Head of Staff in 2011.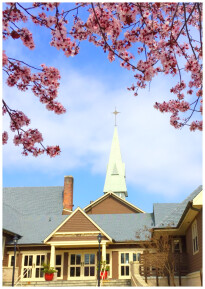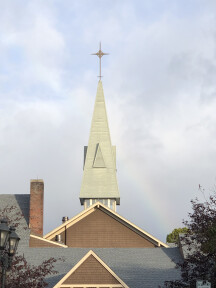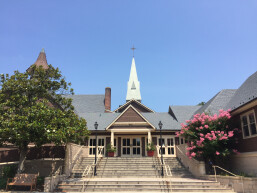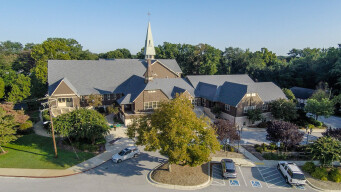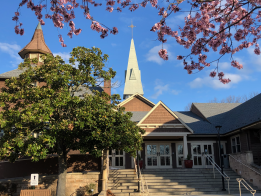 Ebenezer Stone
Samuel then took a large stone and placed it between the towns of Mizpah and Jeshanah. he named it Ebenezer (which means the "stone of help"). for he said, "Up to this point the LORD has helped us!"
Have you ever wondered what the difference is between a rock and a stone? If I see a rock in the woods or wherever, it's called a 'rock' but if I take it from its natural place and put it in my garden, it's called a 'stone.' The rock itself hasn't changed but what it is being used for has. That is why its name has changed. Many times in the Bible a stone or a pile of stones has been used as a reminder of how God has helped someone. An Ebenezer stone uses something physical to remind us of spiritual truth, especially God's faithfulness and goodness; it can be anything that reminds us of how God has helped us. Reflect on how God has helped you.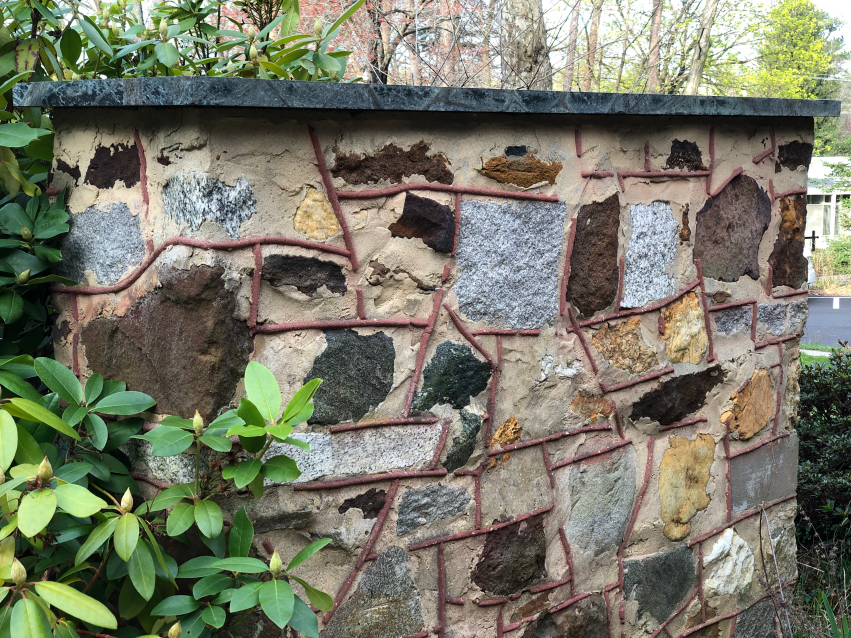 Bell
While it is not the first original bell, this bell was installed in the Woods bell tower circa 1950, and was struck by lightning in 1987. Both the tower and the bell were damaged. A new bell was then installed and the damaged bell was placed on the grounds as an exhibit. The current pergola was designed by Elder Dale Moeller and mounted in 2012, in honor of Woods Centennial.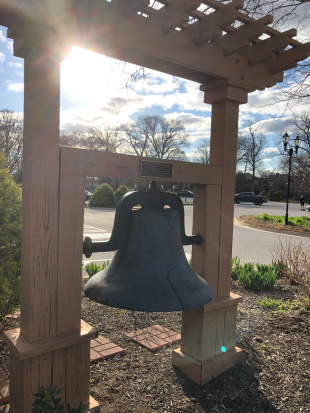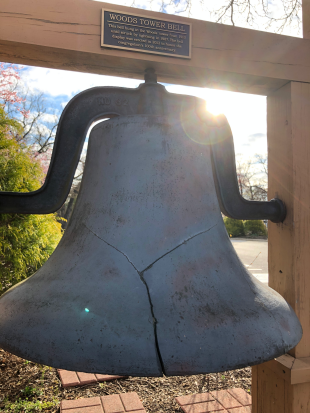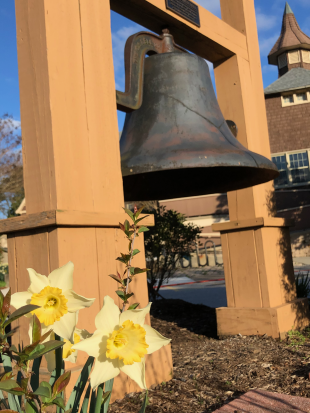 Centennial Cross
The Children's Centennial Cross was decorated by the Sunday School children with ceramic tiles with Bible and Woods Church history themes in honor of the year-long Centennial Celebration that began in 2011. The names of the children who helped are on the sign in front of the cross. The cross was put up in 2012 in a special dedication ceremony.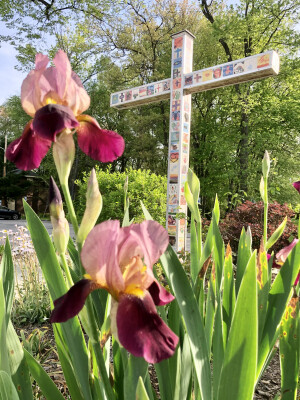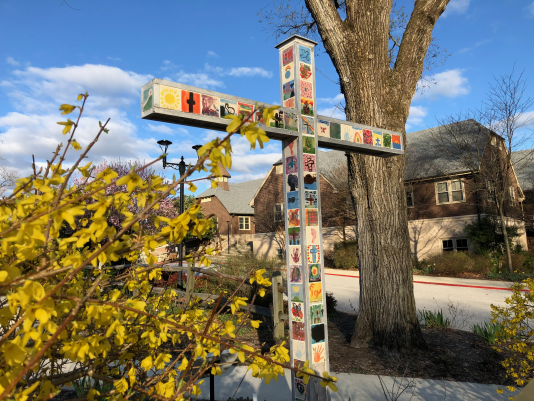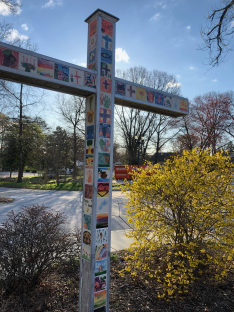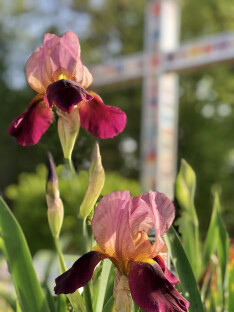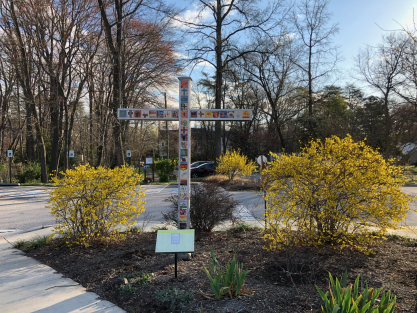 Holy Grounds Amphitheater
This was constructed through the combined effort of five different Eagle Scouts and their families: Matthew Brenneman, Matthew Hasson, Michael Bacot, Eric Carassanesi, and Samuel Allen. They created it so that Woods Church, and specifically the children of Woods, would have a place outside to go for Sunday School or activities. They wanted them to be able to engaged with, and be surrounded by nature and God's creation. The amphitheater seats 100 people and can be used for boy scout meetings, sunrise services, Sunday school classes, or other multi-purpose group gatherings.