Woods CCC
The grounds of the Woods Counseling & Care Center
Labyrinth
A labyrinth (pronounced lab-uh-rinth) is a circular pathway, used to walk for reflection, meditation, contemplation and prayer. Labyrinths were created for personal, psychological and spiritual transformation. They have been used for thousands of years for contemplation and prayer. The Labyrinth at Woods is a modern adaptation of the medieval labyrinth at Chartres Cathedral in France. The sacred geometry features a circular design with a trinity of sevens. Seven courses of pavers surround the perimeter, seven circuits within wind back and forth, leading to seven petals with crosses at the center. It is 45 feet in diameter and the paths are 30 inches wide, making it wheelchair accessible.
There is no right or wrong way to walk the labyrinth. When entering, one moves from human distractions to reclaiming a sense of clarity, enlightenment and peace. It is a time to quiet the mind, listen to your heart and connect to God. Walkers often stop for calming moments at the center before using the same path to exit.
Labyrinths are used by people of all ages – individually, and for church retreats, youth and school groups, pre-marital and marital enrichment and much more.
The effects of walking a labyrinth are profound. The act of walking the labyrinth enhances the right-brain activity of using creativity, imagery and intuition. A journal, The Healing Labyrinth Path, reports that labyrinth walking helps balance the hemispheres of the brain, using our physical, mental, emotional and spiritual resources. Health benefits of labyrinth walking include decreasing stress and promoting relaxation which can have substantial effects on mental and cardiac health. Labyrinths can be used for healing in grief and promoting focus for people with ADHD (attention deficit and hyperactivity disorder). These benefits have led numerous hospitals and colleges across the country to include a labyrinth on their campuses.

The Labyrinth and the adjoining Children's Garden are open to all and serve as a place of healing for the community. Wheelchair accessible and available to the public at all times. Pamphlets with more information about the Labyrinth, and how to walk it, are available at Woods Church and at the Labyrinth.
For small group walks please call 443-261-3289 or email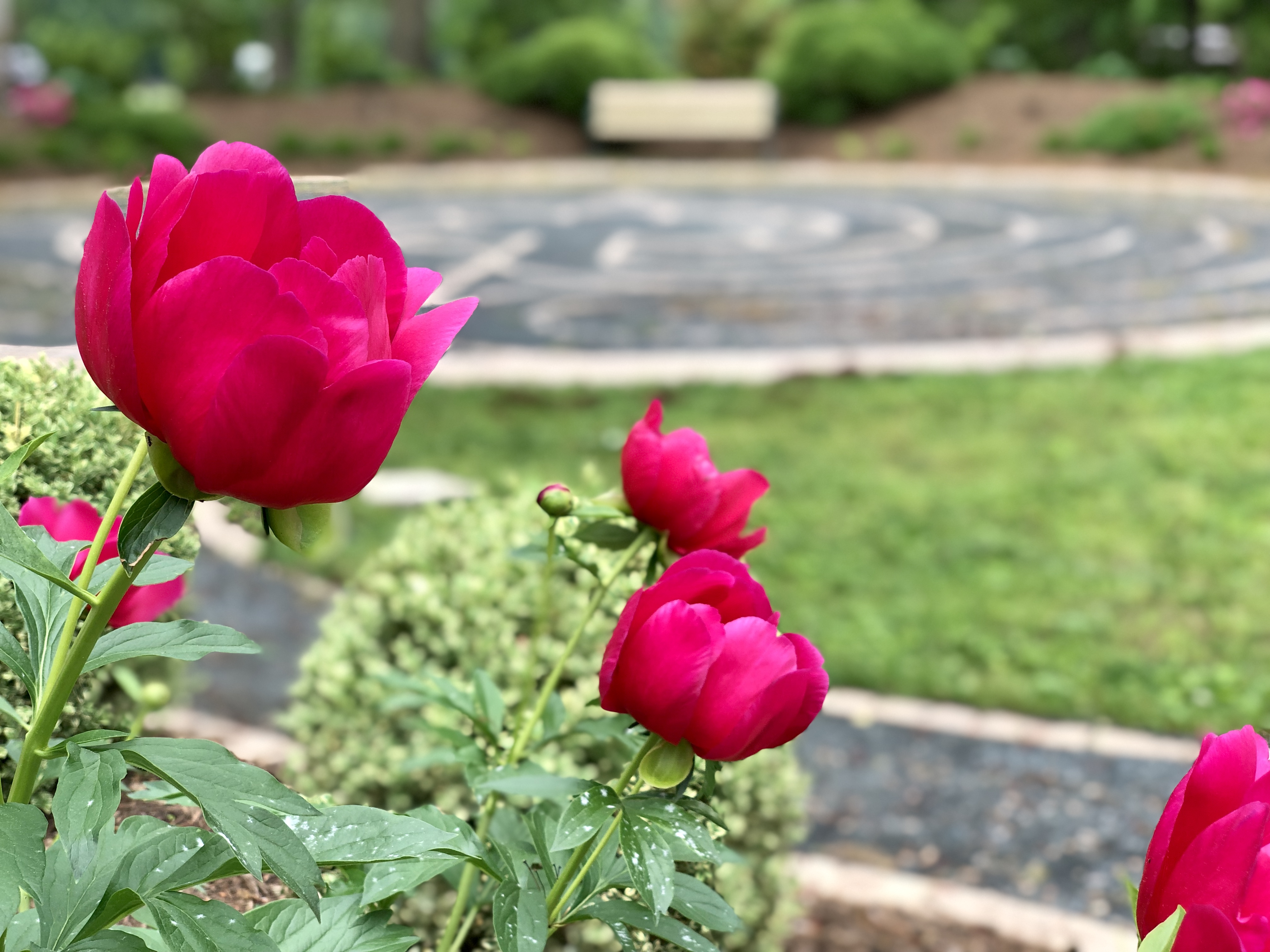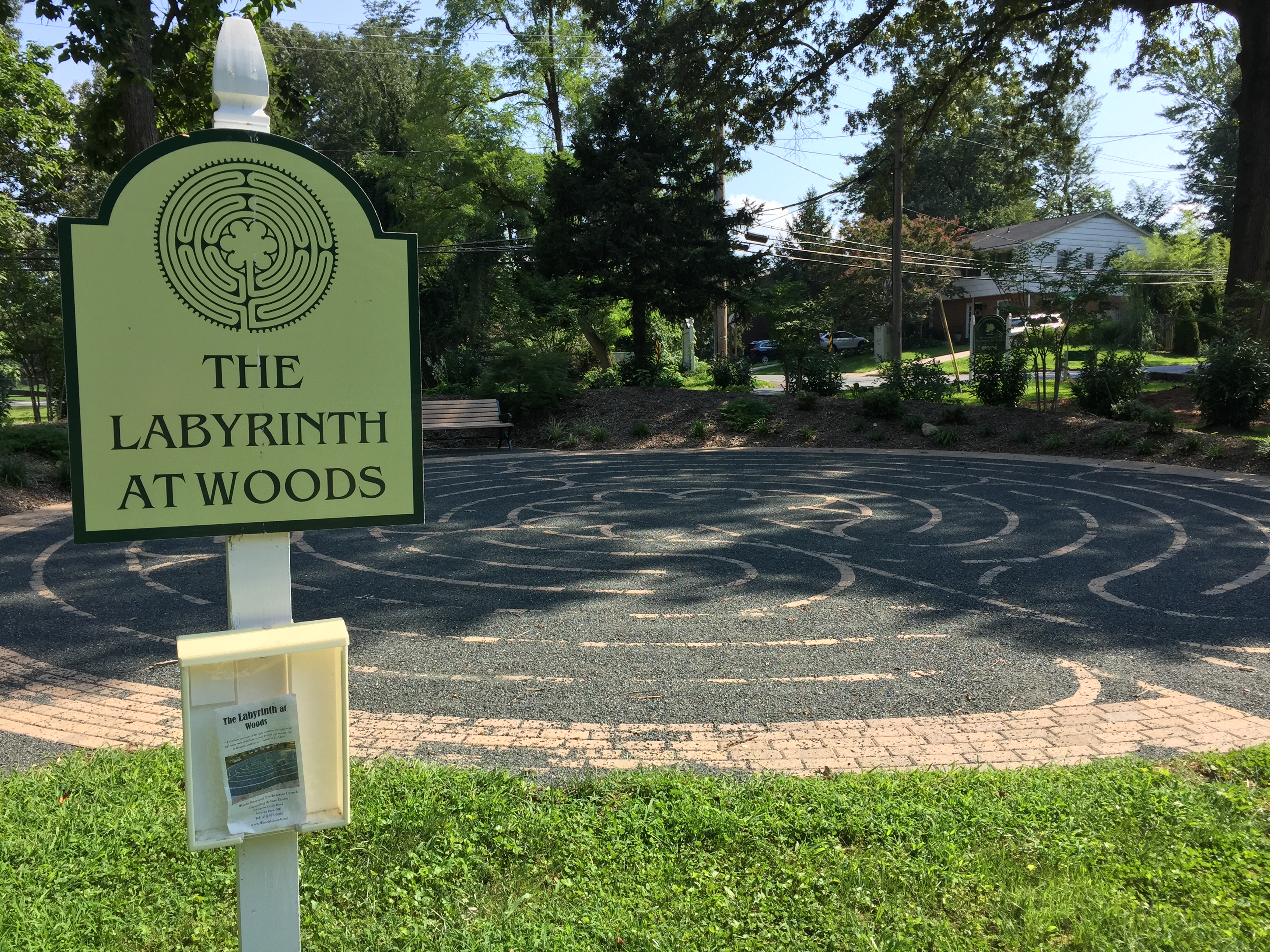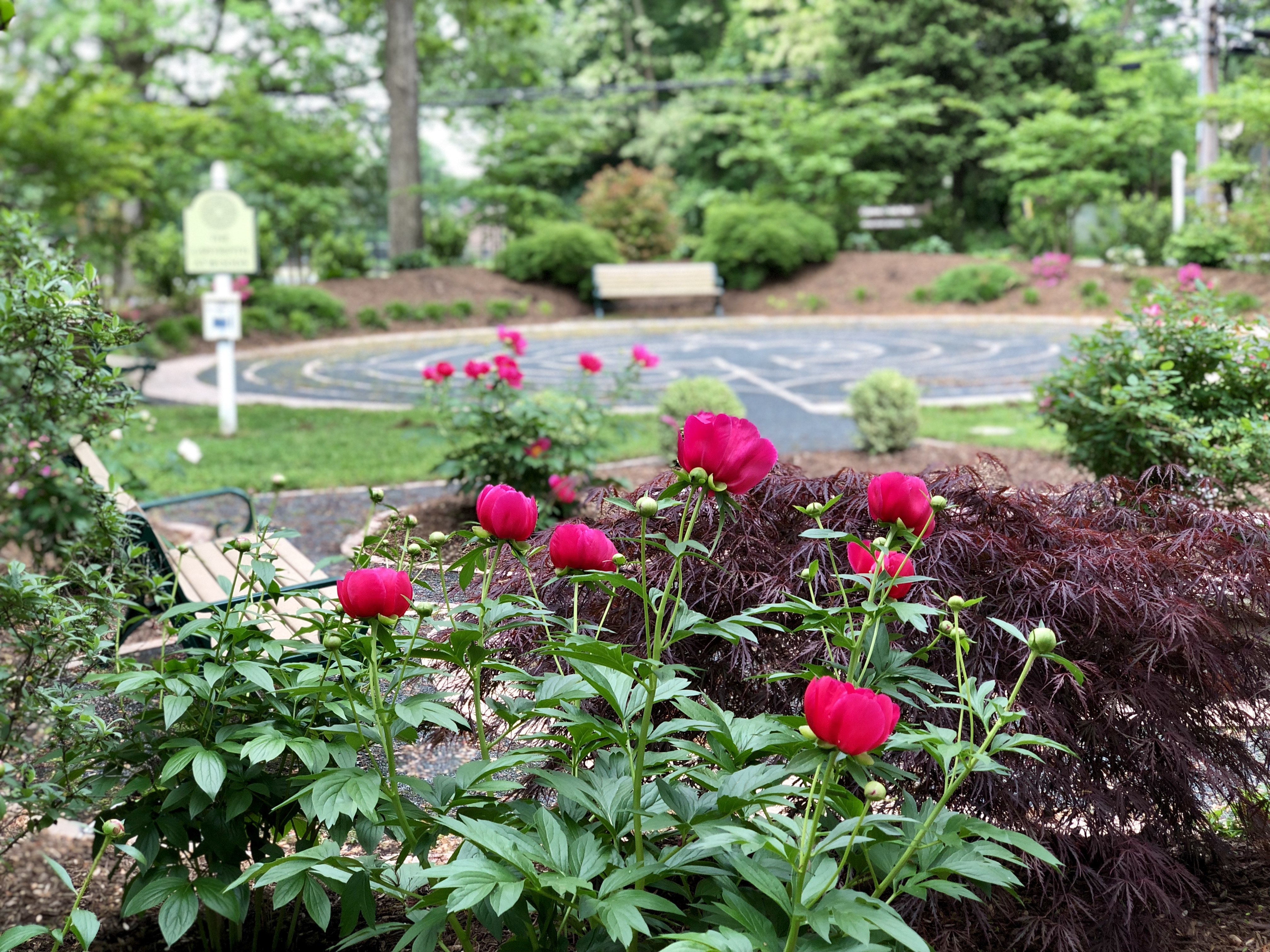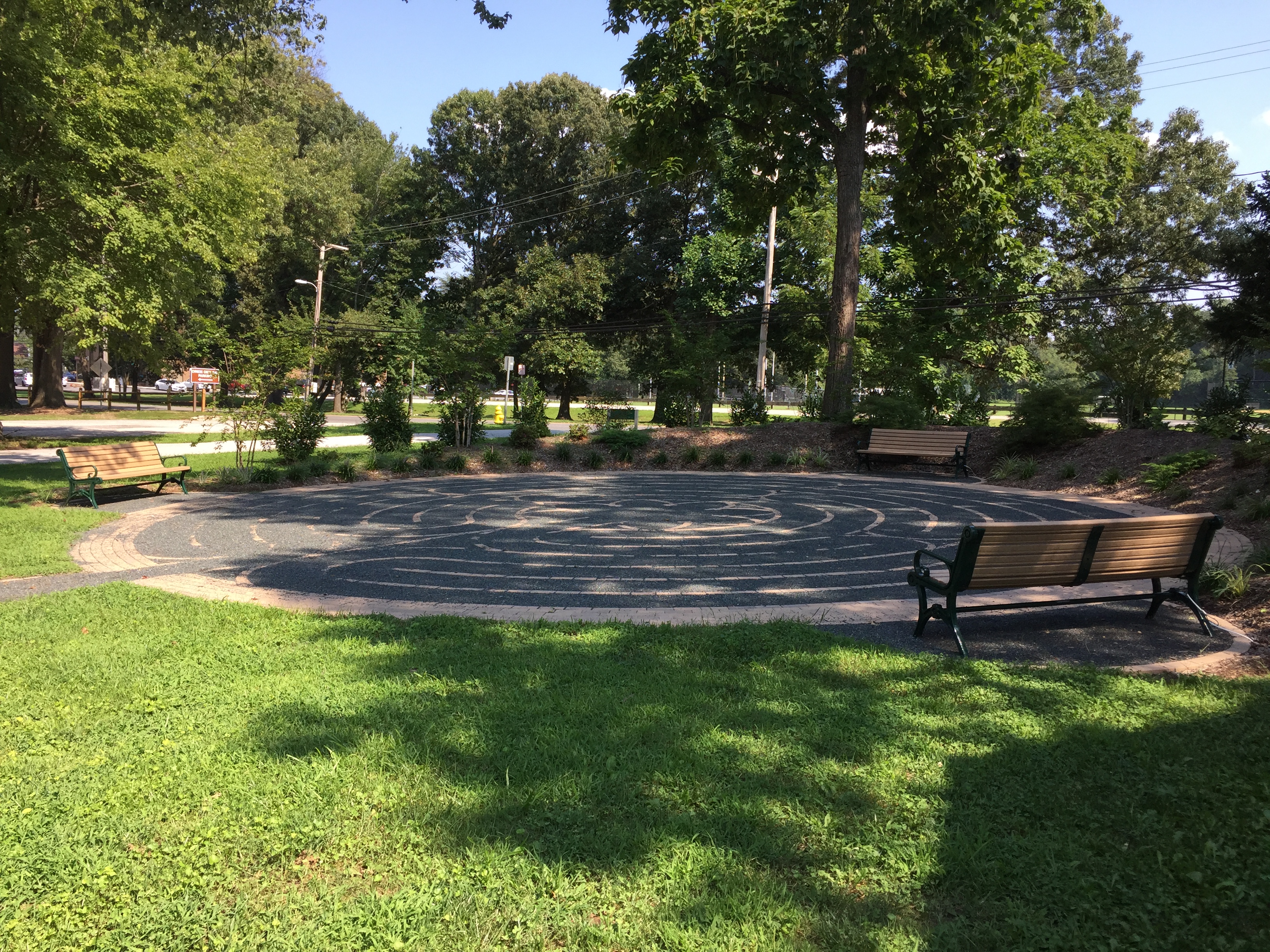 Rock Garden
A rock garden full of painted rocks for you; for your journey, joy, inspiration, fun, and encouragement. Keep one, leave one, share one with others.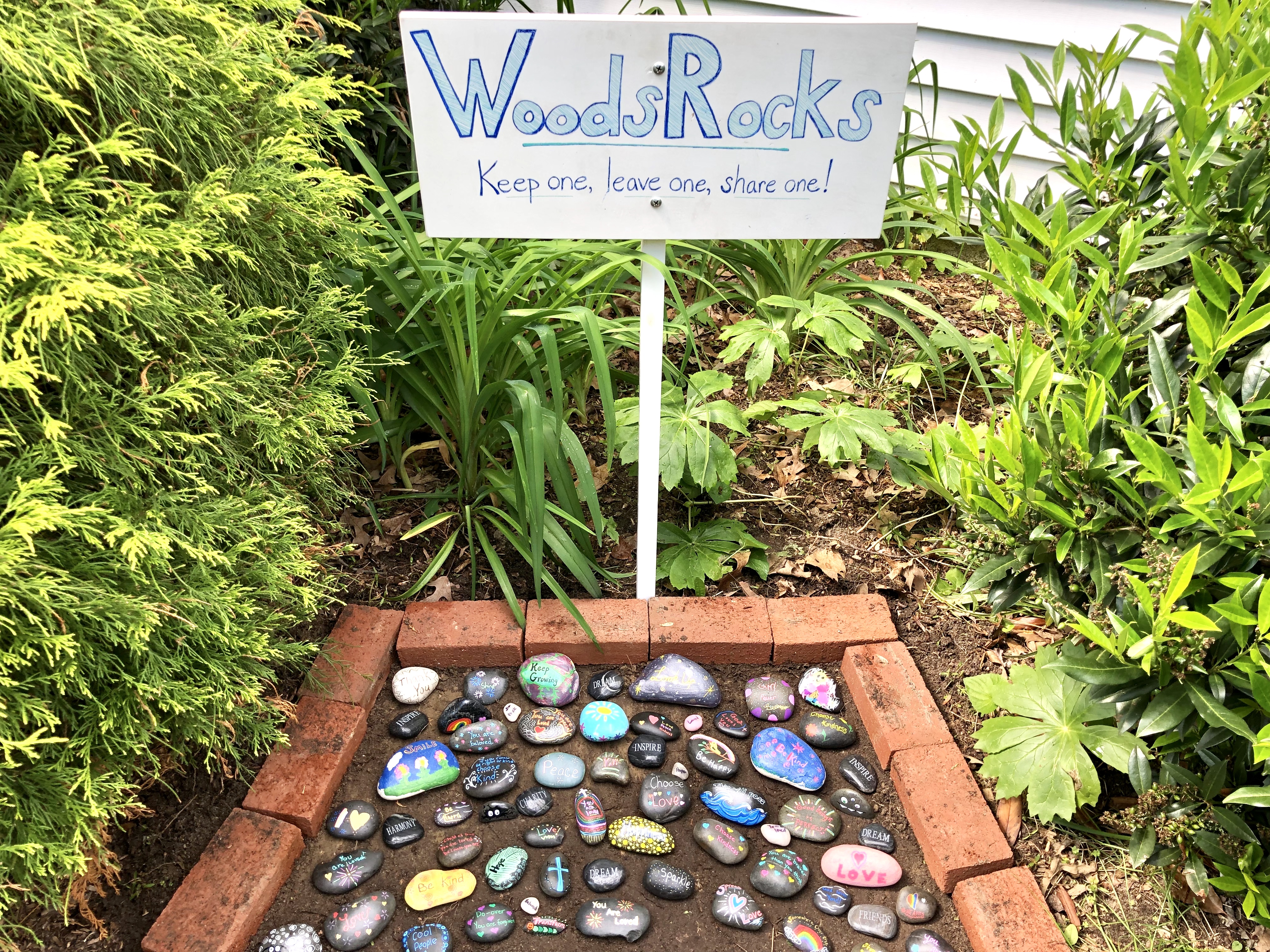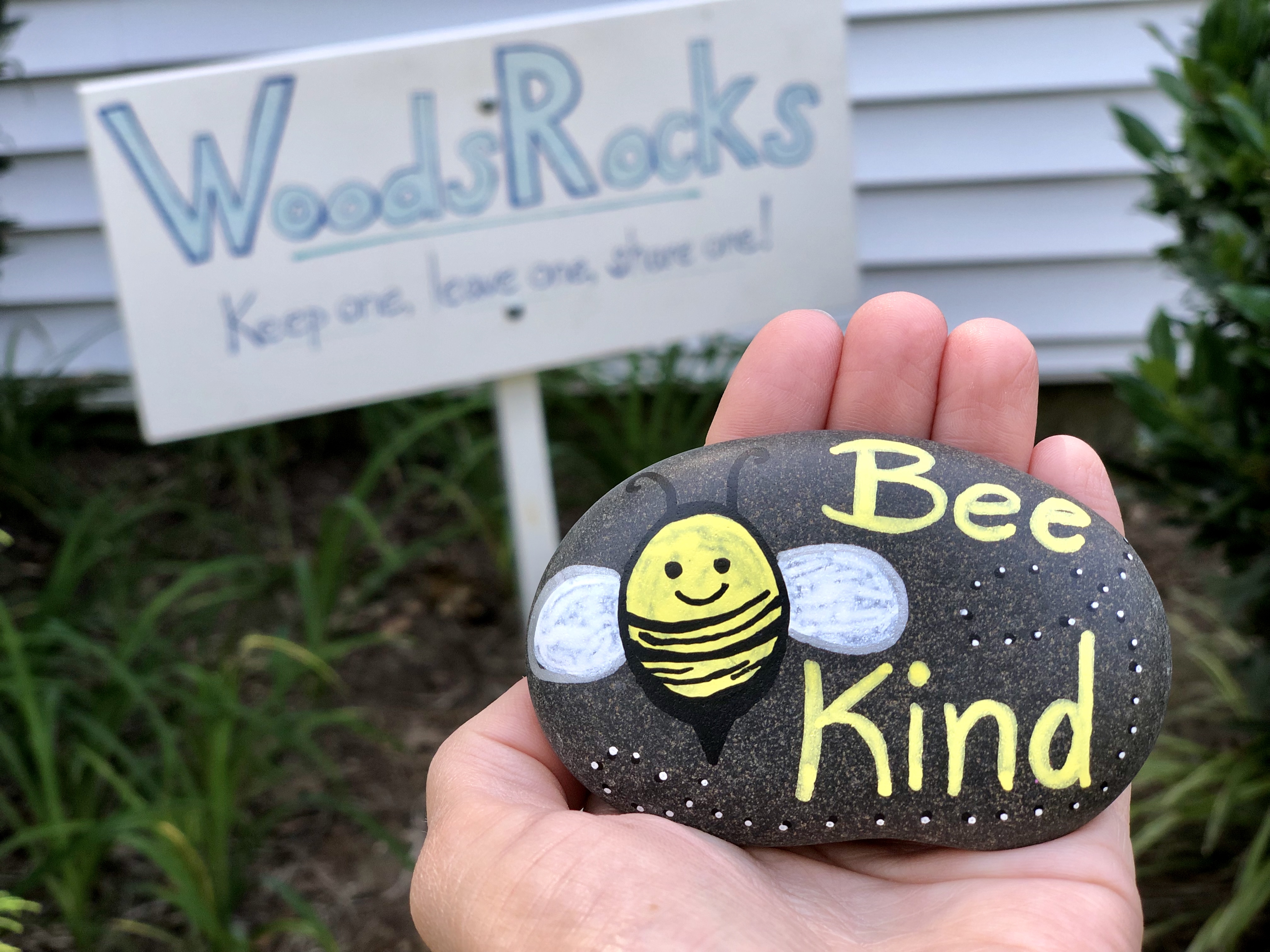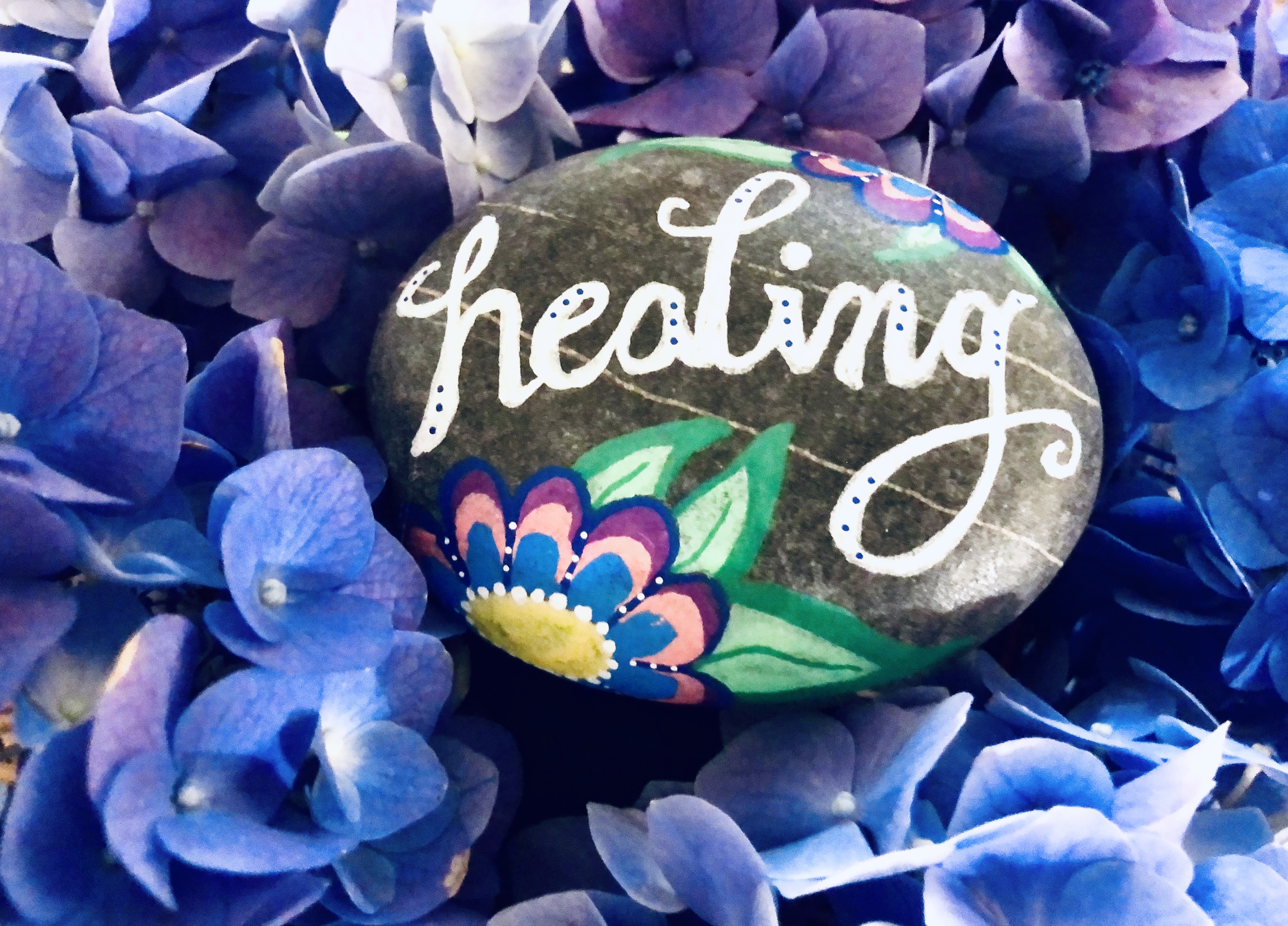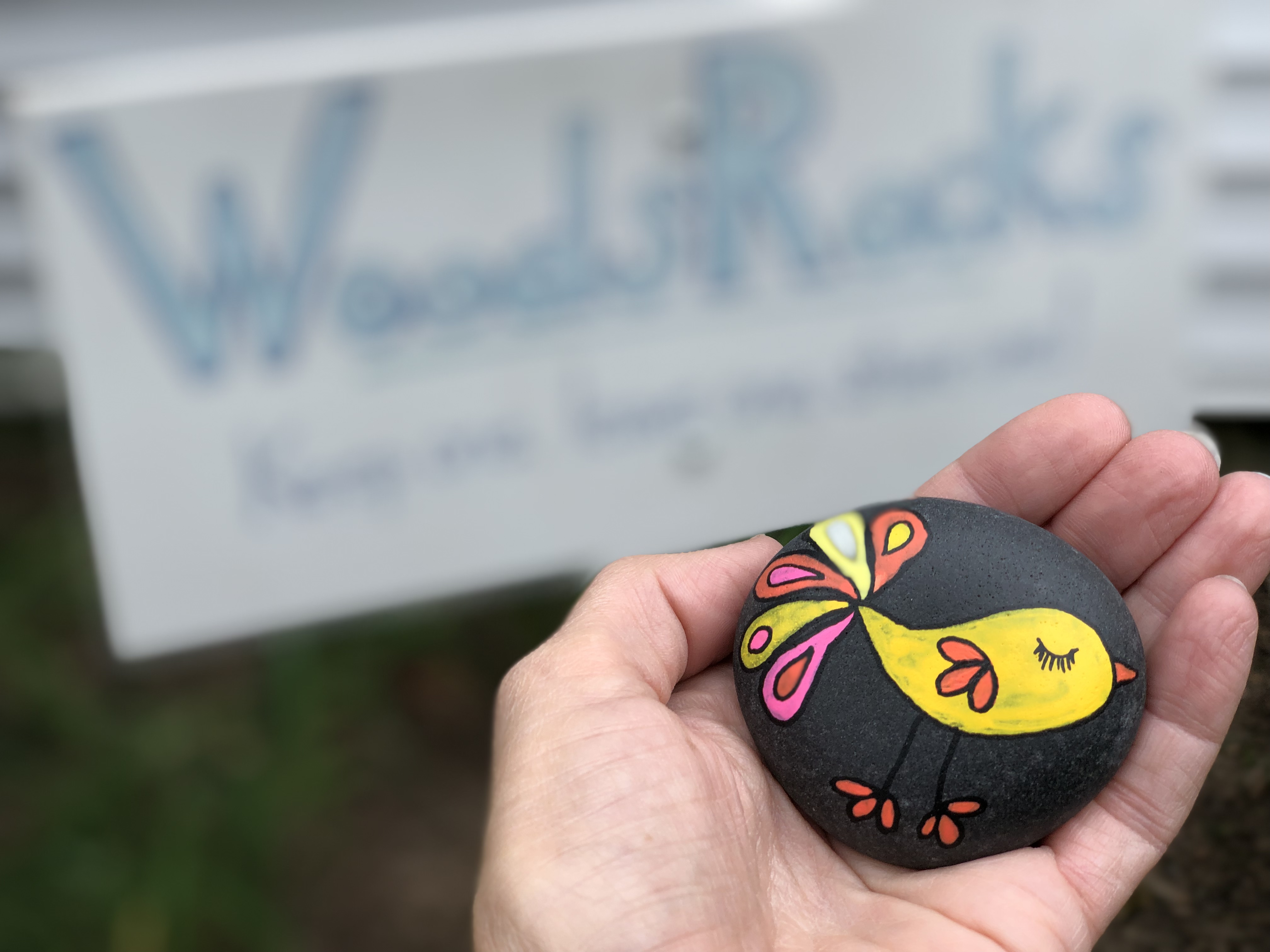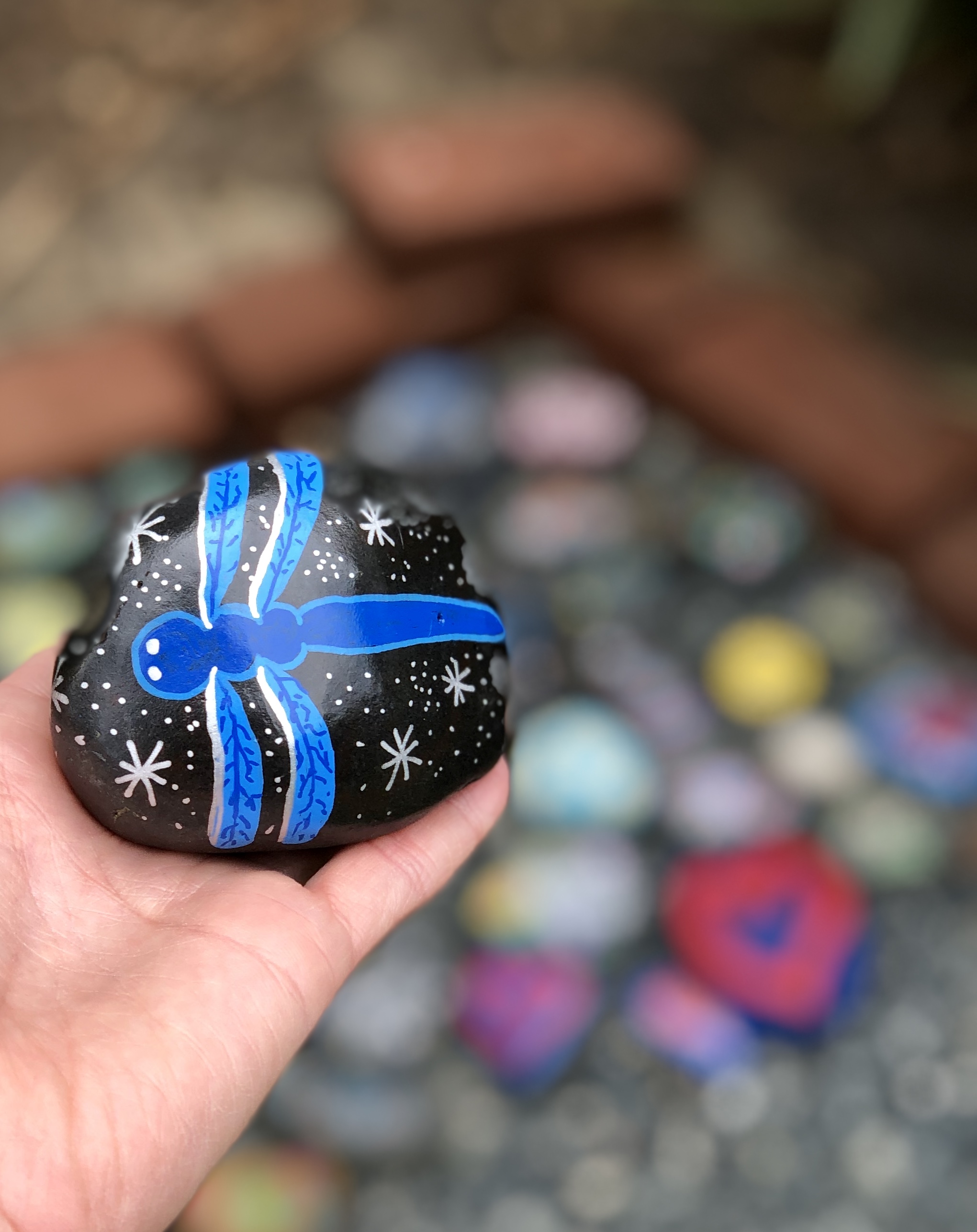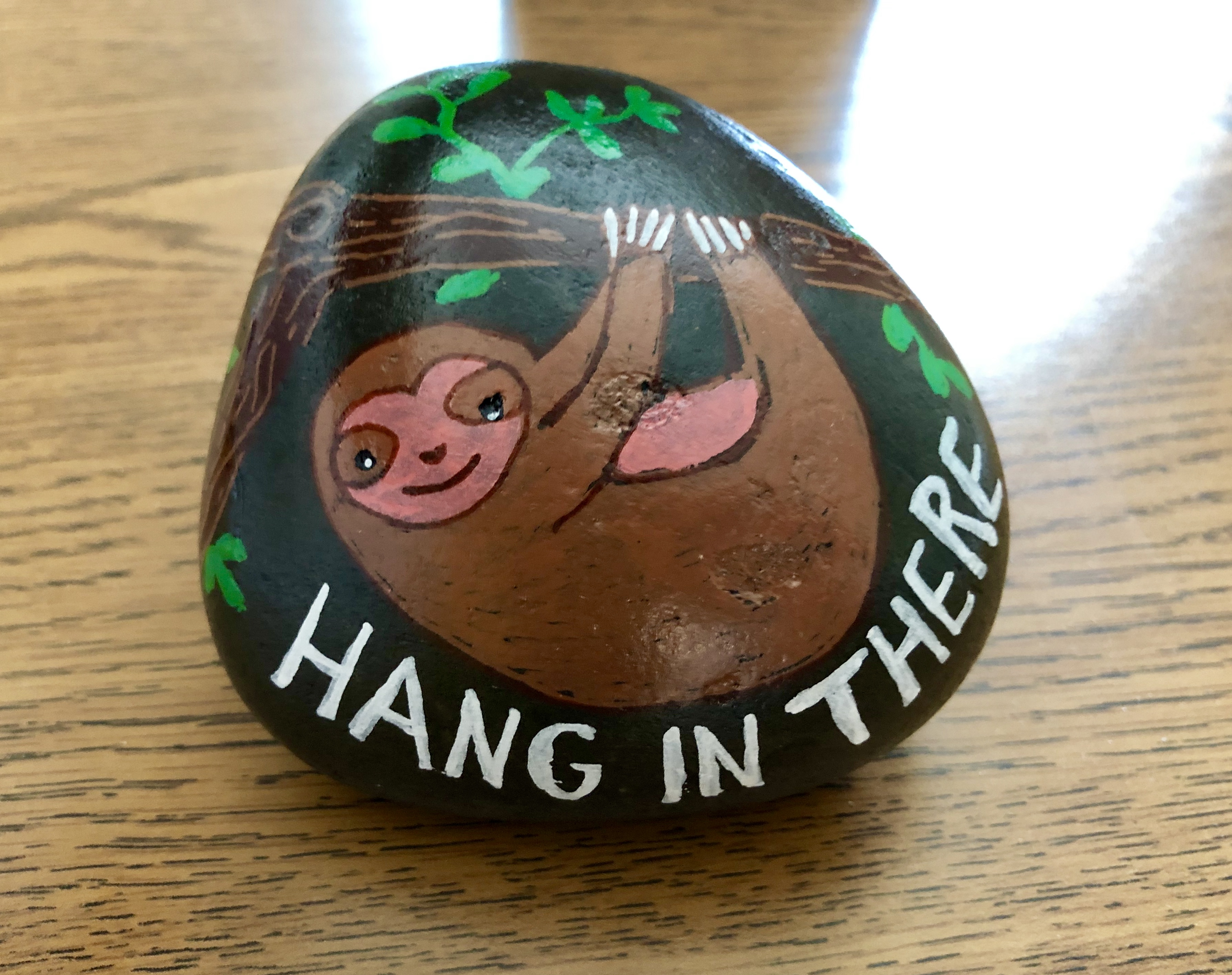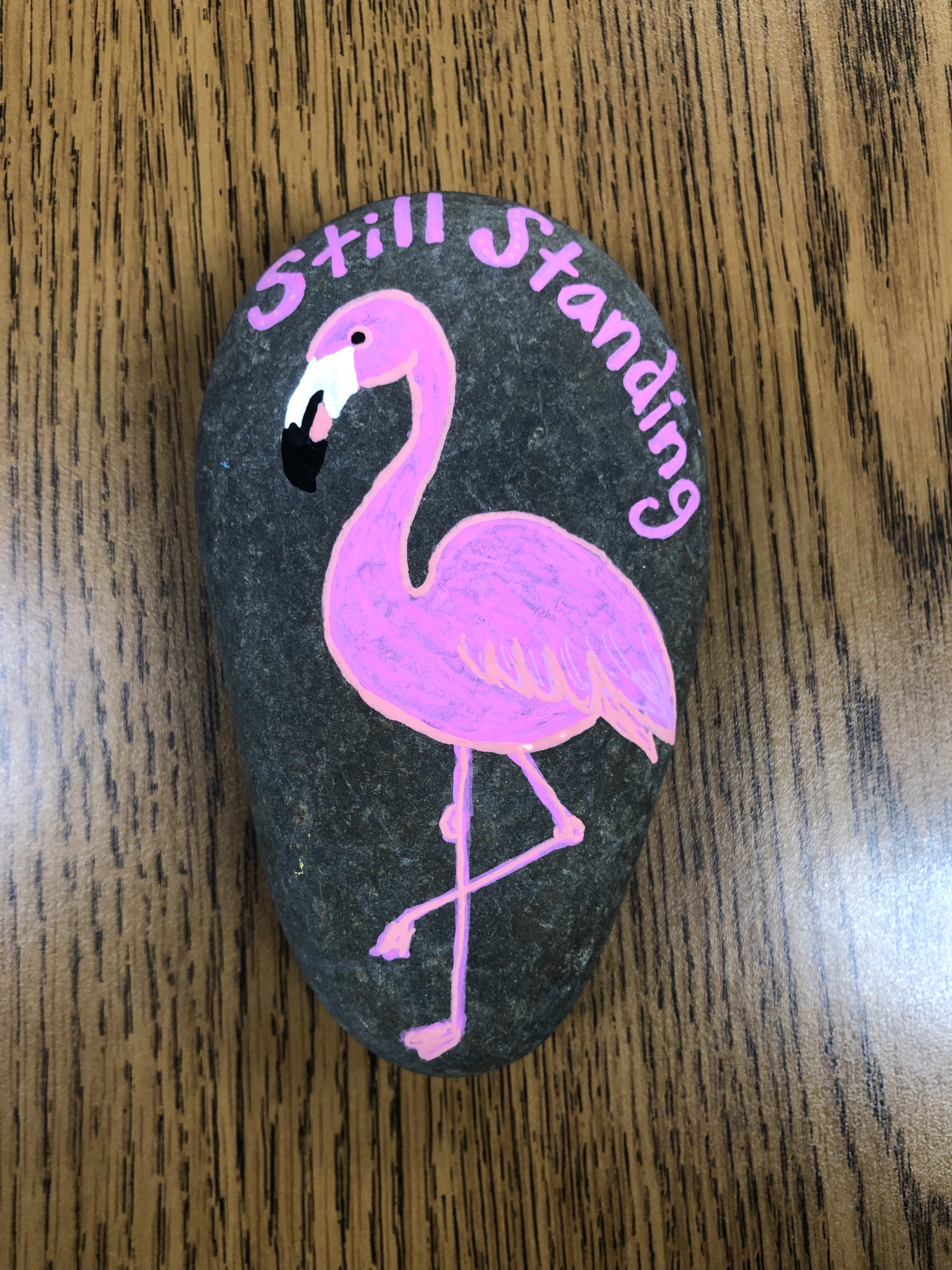 Children's Garden (Ellie's Moonflower Garden)
This garden was created for and donated to the Severna Park Community by Matt & Ashleigh Wyble in memory of their daughter Ellie. It is a space for children and parents to enjoy the outdoors and reflect in a place of beauty. In the center of the garden is a bed of moonflowers - a favorite of Ellie's great grandmother and namesake, Elizabeth Wyble. The surrounding beds contain perrennials, flowering trees and shrubs to provide a space for healing, hope and growth. It is open to the public at all time to enjoy, relax, play music on the lilypad cymbals, explore among the flowers, or read on the garden benches.